NAME: Sarah 钱轶芸
DO: Logistics specialist
AGE: 34
LIVE: Shanghai, China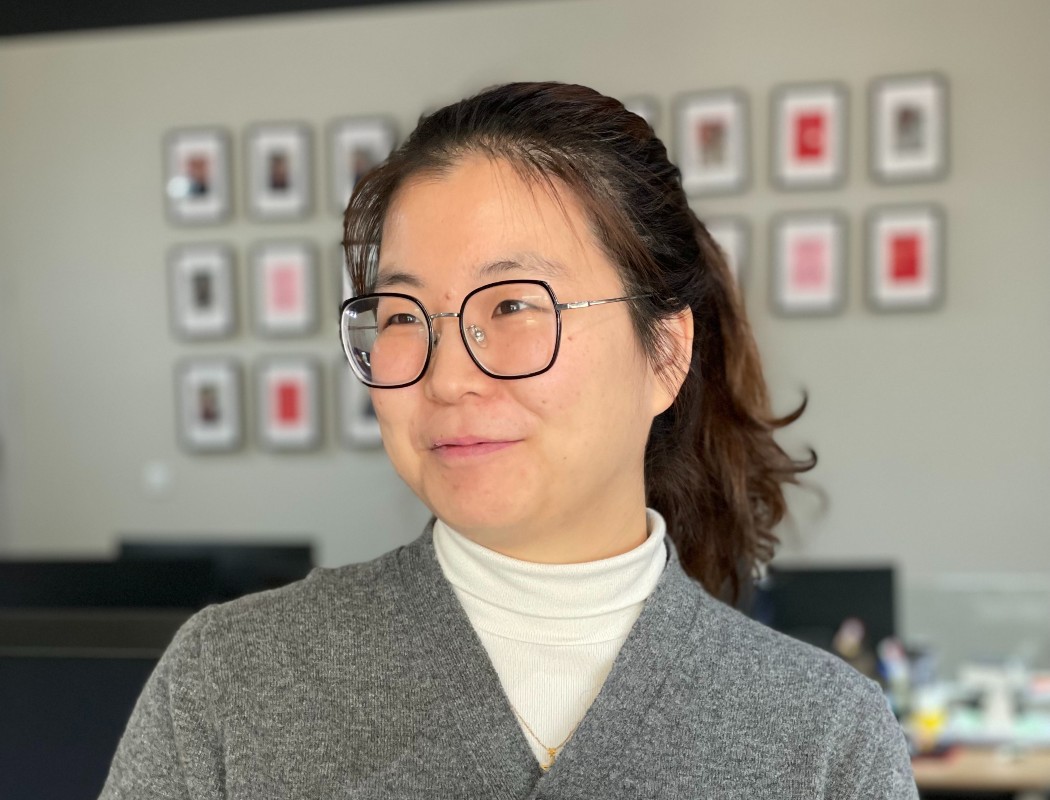 Your journey in brief?
– I studied Logistics at college. When I graduated, I worked in an international company as an Import and Export Specialist. And now, I'm with SWIFT China as a Logistics specialist.
What do you love the most about what you do at SWIFT?
– The contact with people from different parts of the world and to stay on top of import and export rules of different countries. In general, the never ending stream of new and different challenges.
Are you an early bird or night owl?
– Early bird.
Your 3 daily routines?
1. Working
2. Play with my daughter
3. Watch films or reading books.
Which is your best personal skill you think?
– Calculating. I am good with numbers.
What do you spend most time on in your work at SWIFT?
– Preparing import and export documents and preparing the production planning. Overall, it´s a lot about communicating and supporting production, warehouse and spare parts colleagues.

What do you think is the most important in your work at SWIFT?
– To make sure the inventory is accurate and to get the best price from freight forwarders.
One thing you cannot live without when you work?
– Candy, chocolate and music. When I need to do some complicated things, I need to eat some sweets and listening to music, it helps me to focus.
Do you see any differences between working at SWIFT and at other local Chinese companies?
– Company culture. At SWIFT, everyone is very friendly. If someone needs support, everyone is willing to lend a hand.
What would you say is the biggest difference between Swedes and Chinese?
– Culture. Chinese people are a little shy and not as good at expressing themselves and their ideas as Swedes.
What do you like the most about SWIFT as an employer?
– A good and relaxed working environment.
According to you, which company is #1 within logistics?
– DB Schenker. They have a good company culture, provide good service, and a fair price for customers.
What's the best way for you to keep on developing and learning new, you think?
– Read books and keep in touch with people who also work in logistics.
What does home mean to you?
– For me, home is a warm and relaxing place.
Your guilty pleasures?
– Eating chips and drinking Coke.
Favorite place in Shanghai?
– The Bund. The lights on both sides of the Huangpu River are very beautiful at night.
What would you say to someone dreaming of working with what you do?
– I would say study English well, learn the rules of import and export and to read related books.
How does a normal weekend look like?
– Hang out with my family, play with my daughter, and watch films.
Your favourite means of movement (besides SWIFT Home Lifts)? 😉
– The car. It is very convenient. In the winter, it is warm in the car. In the summer, it is cool.