NAME: Carl Brämberg
ROLE: Technical Support Manager
AGE: 32
LIVE: Shanghai, China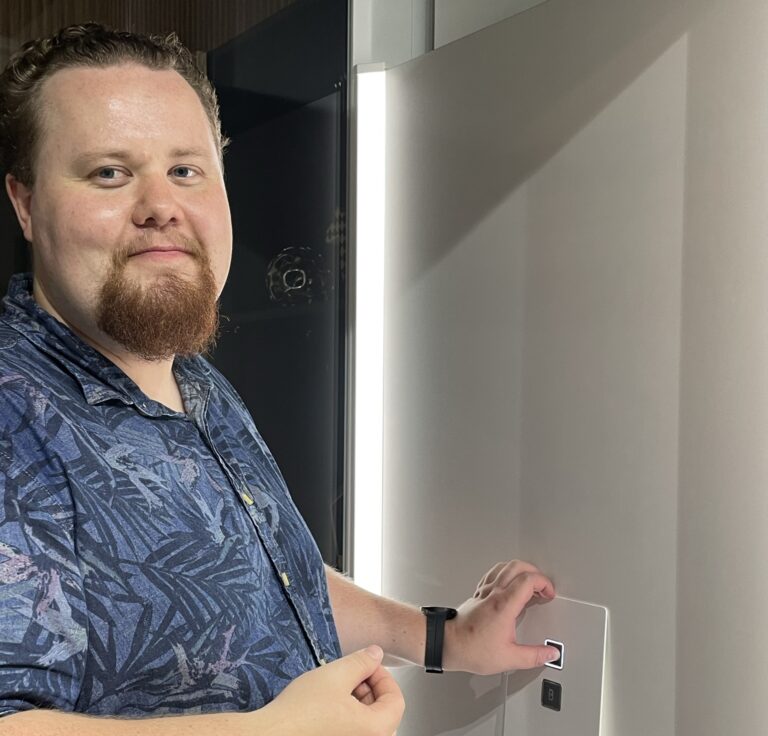 Your journey in brief?
I've studied at KTH, the Royal Institute of Technology in Stockholm. After that, I began my career in the elevator industry with Aritco, where I initially worked as a Customer Support Assistant during a summer job. This opportunity led to subsequent roles as a Production Engineer and later as a Technical Support Engineer. I was then recruited by SWIFT, where I started as a Design Engineer with my base at our R&D center in Falkenberg before transitioning to my current role as a Technical Support Manager in Shanghai. 🔬⚙️🔩
East Coast or West Coast?
Born and raised in Gothenburg, I'd have to say the West Coast is my only choice! 🌊
KTH or Chalmers? My grades weren't good enough for me to get into Chalmers, but they were for KTH. Interpret that as you will. 😵‍💫
Any favorite local delicacies you've discovered in both Falkenberg and Shanghai during your product development adventures? 
Anyone who has spent any amount of time in Falkenberg will have heard of the renowned pizzeria Lilla Napoli. It's a place with excellent pizza and a rather interesting location. Definitely worth a visit. As for Shanghai's food scene, the answer is simple: soup dumplings. I've found a few places that serve them, and they have all been excellent. 🍕🥟
Which SWIFT feature do you like the most?
The feature I use the most by far is SWIFT Remote. It makes it extremely easy to assist partners or customers with issues or settings. No need to spend hours on the phone guiding a technician through menus only to find they made a mistake 4 steps back. We can login and directly assist, saving time and my sanity. We can instantly see what issues the system sees and either directly solve it or offer directed advice. 🧑🏼‍💻
Your zodiac sign?
Leo. 🦁
Born in the year of the…
Goat. 🐐
Are you finding it easier to say 'Ni hao' or 'Hej' these days? 
I compromise and Say "Ni Hej" 
WhatsApp or WeChat? 
A truly happy day will be when I need neither, but WeChat is by far the more user-friendly of the two. 📱
From Fika in Sweden to traditional tea in China, how have your daily routines changed as you've navigated these two unique work environments? 
When I first moved to China, it was just before the peak of the Covid pandemic. Daily Covid tests every morning and restricted movement became routine for quite a while. Now that life has returned to normal in China, my routine (or lack thereof) is surprisingly similar to what I had in Sweden.
The best advice you have ever received (so far)? 
It is easier to ask for forgiveness than it is to ask for permission. 
What do you love most about what you do at SWIFT?
The fact that no two days are the same. I can never predict what type of challenges will come when I arrive at the office. 🔮
Tea or Coffee? 
I like both, depending on the mood I can have either. 🍵 ☕️
Are you confident to get the Chinese driving license this year? 
I am confident that I will get a license, I'm not so confident that I will dare to drive in China.
What is your happy place? 
A summer evening in the Swedish countryside with friends. 🌅
Your favorite means of movement besides SWIFT? 
I spent most of my childhood in the Gothenburg archipelago. This has given me a love for boating and sailing. 🚤 ⛵️
What's on your bucket list? 
I want to travel more within China. So far, I've spent most of my time in China within Shanghai or Jiangsu, since covid put a stop to all traveling. #🇨🇳