NAME: Araz Rahimi
DO: Software Architect
AGE: 35
LIVE: Stockholm, Sweden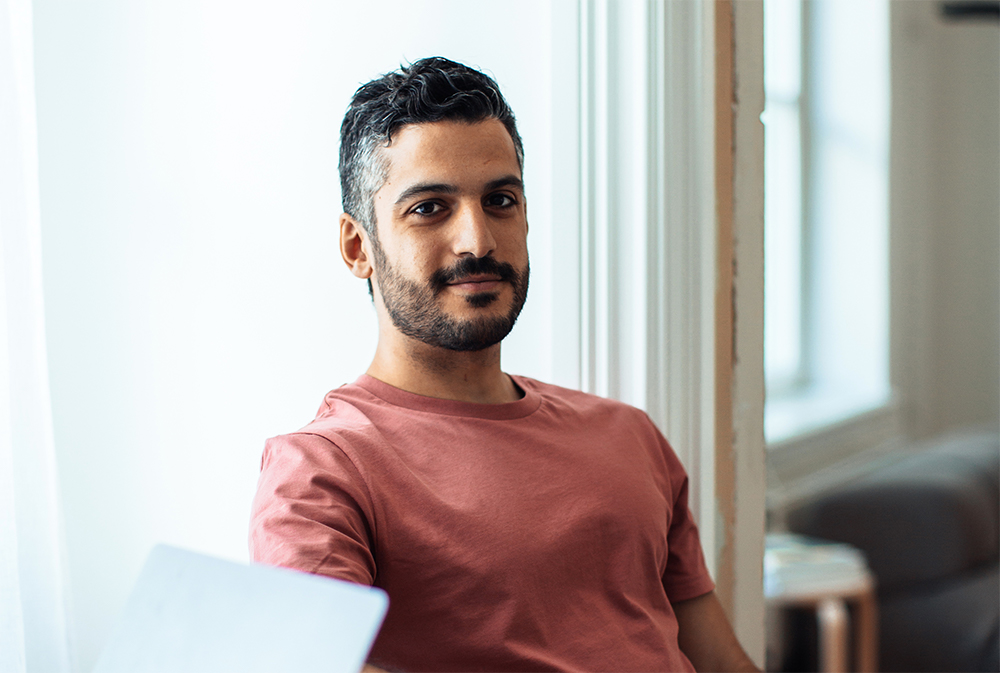 What do you love most about what you do at SWIFT?
– Being part of an exciting and innovative company from the start, seeing all the progress first-hand and working with the awesome people at SWIFT!
What are you most proud of so far?
– What our team has managed to accomplish in such a short time. I'm so proud of how far we have come and it's even more impressive given the circumstances with all the crazy stuff going on in the world.
What did you want to become when you were little?
– An astronaut! 🚀 But the interest in software and computers in general has always been there since I was a little kid.
Your journey in brief?
– I graduated from the Royal Institute of Technology with a Master's Degree in Computer Science and started to work as a software developer straight away, spending my days coding. I still do a lot of coding today even though my role as a Software Architect is broader.
One thing you cannot live without when you work?
– My headphones! 🎧
Your 3 daily routines?
1. The morning run around the lake in our neighbourhood. 👟
2. Going "offline" for a while to spend time with my wife and daughter. Family first! 💞
3. Having at least a cup of tea before bedtime. ☕️
What does home mean to you?
– Home is the place where you should feel safe and comfortable.
Your 3 favorite SWIFT features or functions?
1. The smooth and silent travelling between floors.
2. The user friendly and customisable display and all the information and feedback the user gets on it.
3. The interplay and harmony between the beautiful art walls and the living screen savers on the display.
What makes a great customer experience?
– To achieve a great user experience you need to know and understand your end-users' preferences and needs. The more information you have from your customers and end-users, the better you'll know them, and the closer you'll be to offering a unique experience specific to their needs.
Where do you get your inspiration and ideas from?
– Basically everywhere! Both online and out in the real world. When working with the SWIFT Pro, listening to the target group and understanding their needs is an significant part. But it is also very important to get inspiration from outside our industry to identify new unprecedented features that potentially could improve the product and user experience.
Your guilty pleasures?
– Watching TV-shows & playing video games. 🎮
Your tips to someone dreaming of becoming a developer?
– Start today! No need to wait. There are millions of guides and tutorials online to get you started. 💻
Future dreams?
– Keeping up with the technological developments and innovations in our everchanging digital world and making sure our product always meets the demands of tomorrow.
Your favorite means of movement (besides SWIFT Home Lifts)? 😉
– I like jogging. It's great for clearing the mind and you feel refreshed afterwards.