NAME: Alice Xu, 许招
ROLE: HR Supervisor
AGE: 32
LIVE: Shanghai, China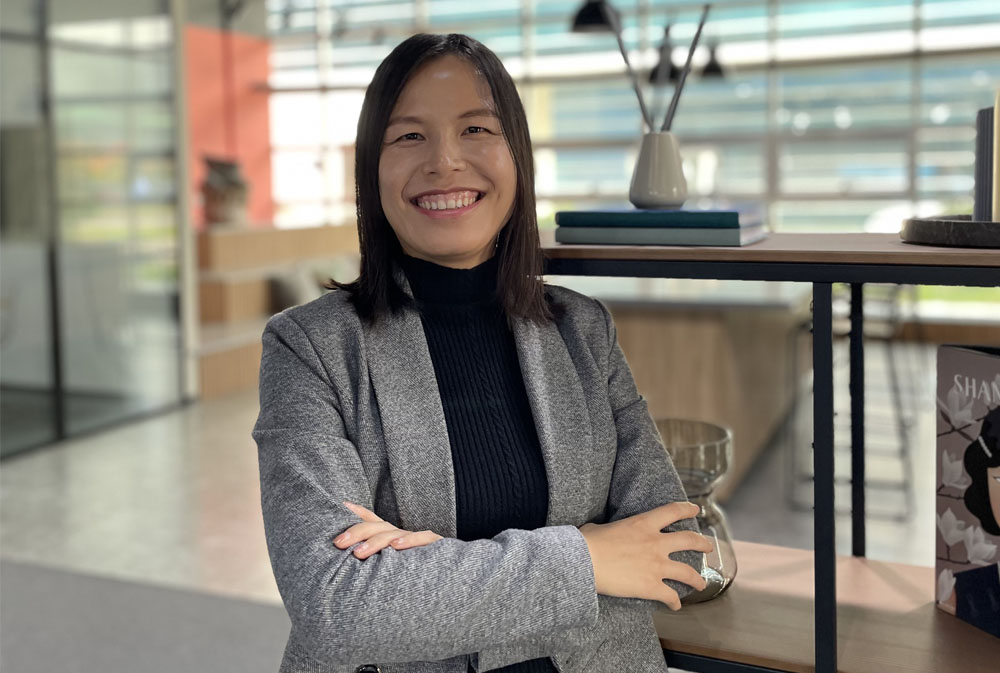 What do you think is the most important in your work at SWIFT?
To find and recruit suitable candidates, making sure they have good onboarding and continue to develop with us.
What do you love the most about what you do at SWIFT?
I like the relaxed working environment at SWIFT. I like to communicate with my colleagues and to coach them when facing new challenges. I like helping and supporting others. It makes me happy.
What did you want to become when you were little?
I wanted to be a world traveler. To explore different countries, cultures, and cuisines. I was inspired by watching many international movies.
Your career journey in brief?
I have a Bachelor in HR from the University of Fujian. Since my graduation I've worked for international companies, and I started off as an HR assistant and was then promoted to a HR manager. Then, I started at SWIFT China.
How would you describe the SWIFT culture?
Freedom, Fairness, and Teamwork
What do you spend most time on in your work at SWIFT?
Recruitment, training, compensation, benefits and last but not least supporting SWIFT expats and colleagues from the Stockholm HQ to come and work here in China.
Your 3 daily routines?
Driving my car, studying, and reading books with my daughter.
Your guilty pleasures?
Hot pots every weekend. It is very spicy, but I like it a lot.
Besides SWIFT home lifts, what's your favorite means of movement?
The car, it's convenient. But I also love running.
Your top reasons why you would recommend someone to work at SWIFT?
A good, relaxed working environment and a strong team culture. Nice and supporting managers who encourages employees to generate ideas and proposals.
What type of person would feel at home at SWIFT?
An open-minded team player with their feet on the ground but also a can do-attitude "sky is the limit".
Do you see any differences between SWIFT and other local Chinese companies? In what way?
I would say that SWIFT is more people-oriented and focuses more on their employees' wellbeing and development.
What would you like to do more of at SWIFT?
I'd like to strengthen SWIFT's employer brand and hopefully I'll get the chance to support the organisation in new markets.
What do you like most about the SWIFT home lifts?
The Scandinavian simplicity, yet powerful with great features.
One thing you cannot live without at work?
My communication skills. It is very important in my role.
Where do you get your inspiration and ideas from?
From talking with my colleagues, family and watching TV.
What does home mean to you?
Home to me, is a warm place. A place that gives me comfort and energy.
Favorite place in Shanghai?
Shanghai Zoo. My daughter likes to go to there.
What would you say to someone dreaming of working within Human Resources?
First, you should study hard to get the basics of HR and once you start working remember to have a good relationship with ALL employees.