Can I have a home lift installed?
SWIFT is specifically designed to fit into most multi-floors homes with a minimum space requirement of only 1366×880 mm (see all our home lift sizes here). Various design options allow you to find a home lift that smoothly blends into your home and interior decoration style. A SWIFT home lift adds style and character to your home.
The home lift can be installed directly on the floor or recessed with a pit of only 50 mm. It can be freestanding with fixtures on each floor, installed against a wall or be installed in the middle of a staircase. Thanks to the special EcoDrive system the energy consumption is very low and installation will be made with normal 1-phase 220V (8A) power.
The lift is made for indoor environment, but some semi-outdoor installations are possible.
Try our quick test: "Is a home lift suitable for your home?"
If you want to customise your own luxury elevator, see our two models here: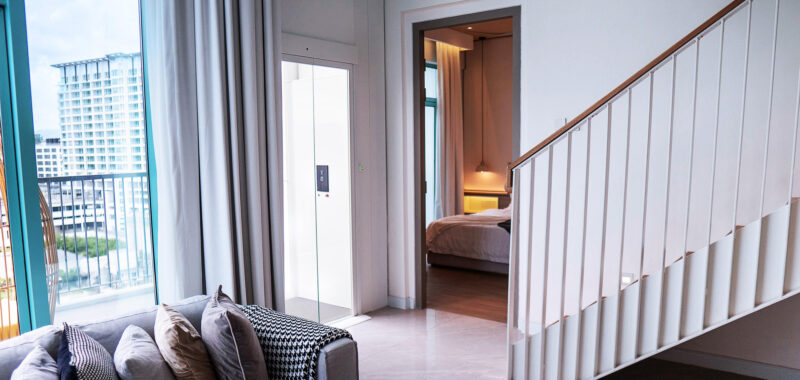 Home lift options – SWIFT Pro >>