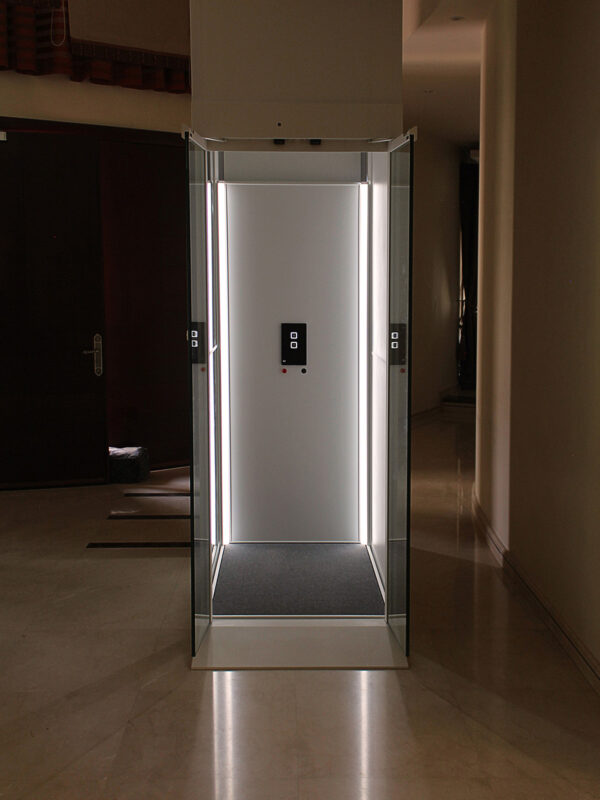 Villa Al Hamra
– a two-storey villa with a SWIFT as the center piece. A home in classic Arabic style, marble flooring and a big garden with swimming pool.
Model: SWIFT Lite
Floors: 2
Lift Size: M
Lift Colour: Traffic White
ArtWall: Resin Board
Lift Carpet: Una Micro Grey
Location: North part of Riyadh, Saudi Arabia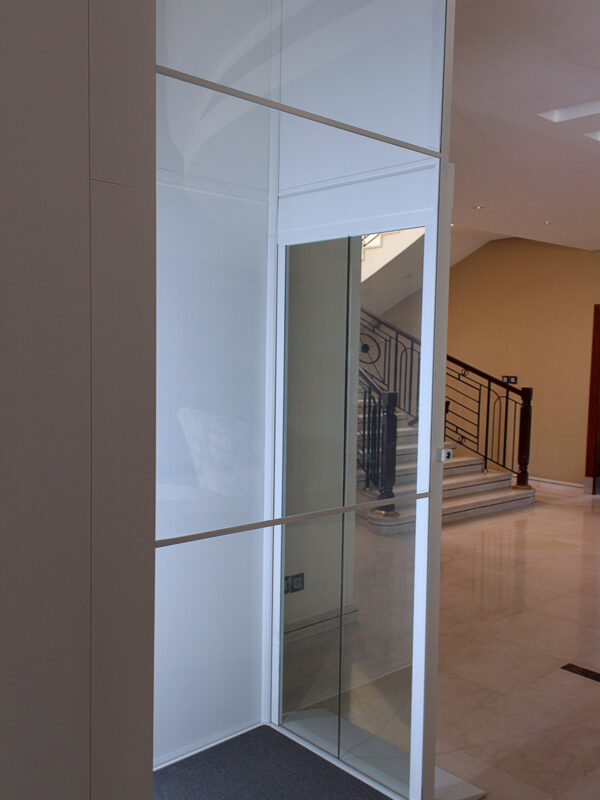 A glimpse of SWIFT Lite from the ground floor of Villa Hamra.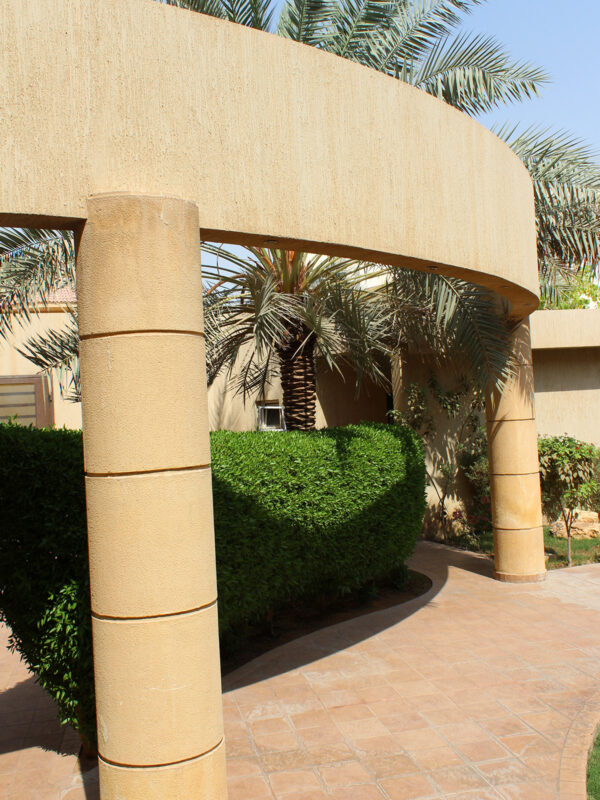 Big garden with palm trees.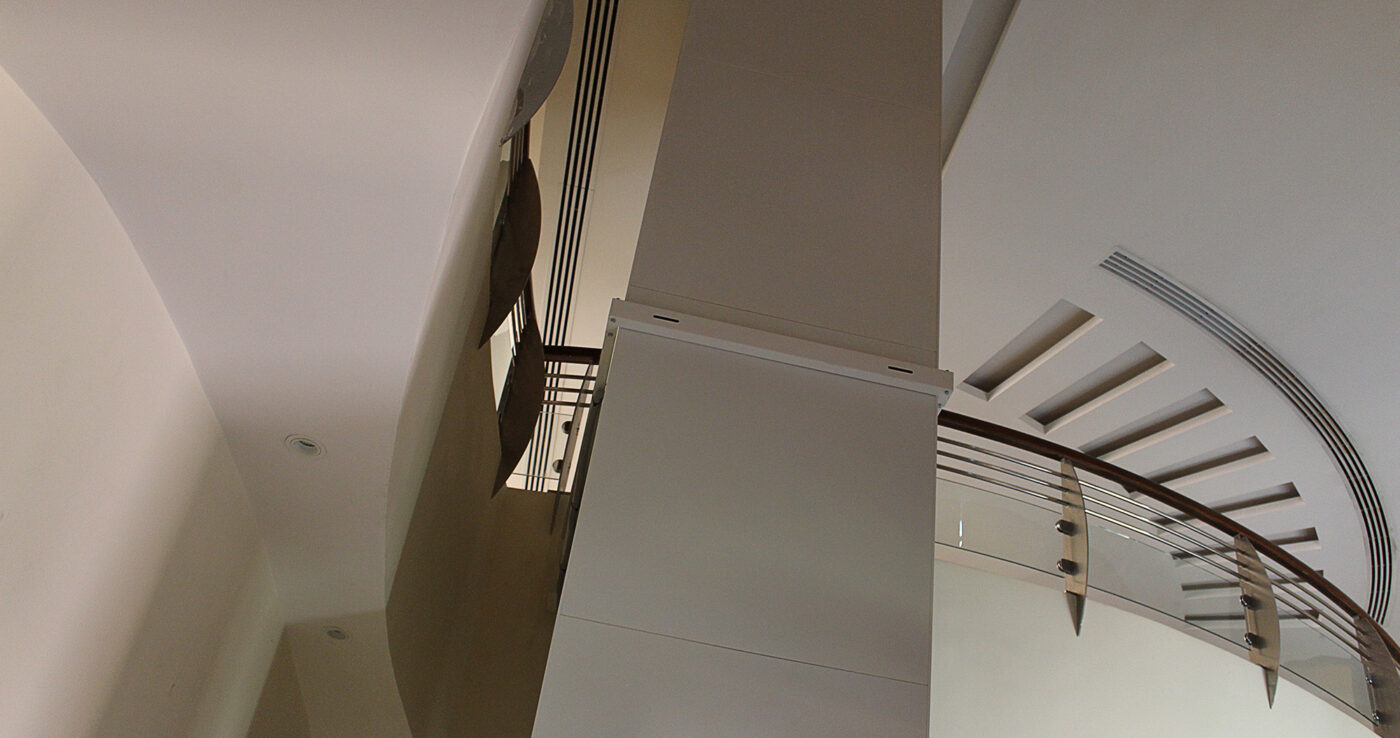 Black and white is always a good idea.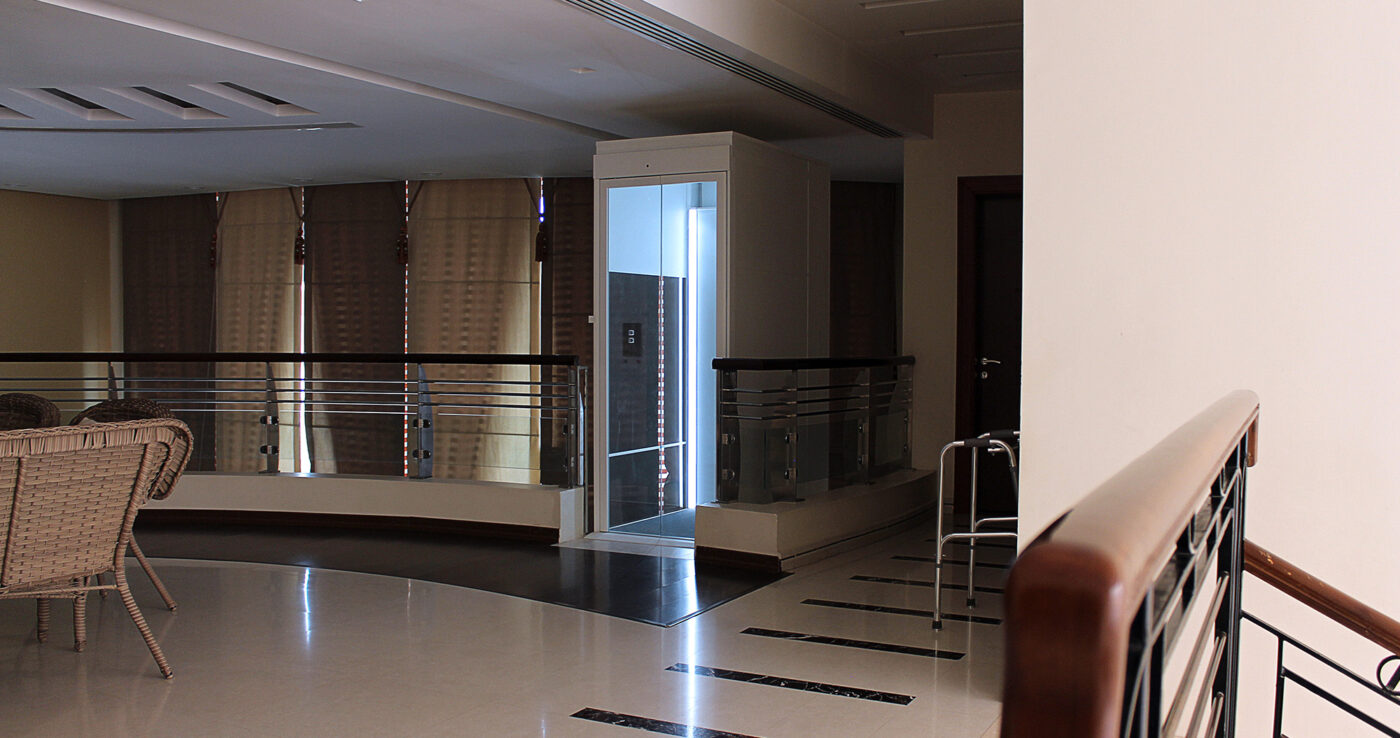 SWIFT Lite connects floors with bedrooms and social spaces.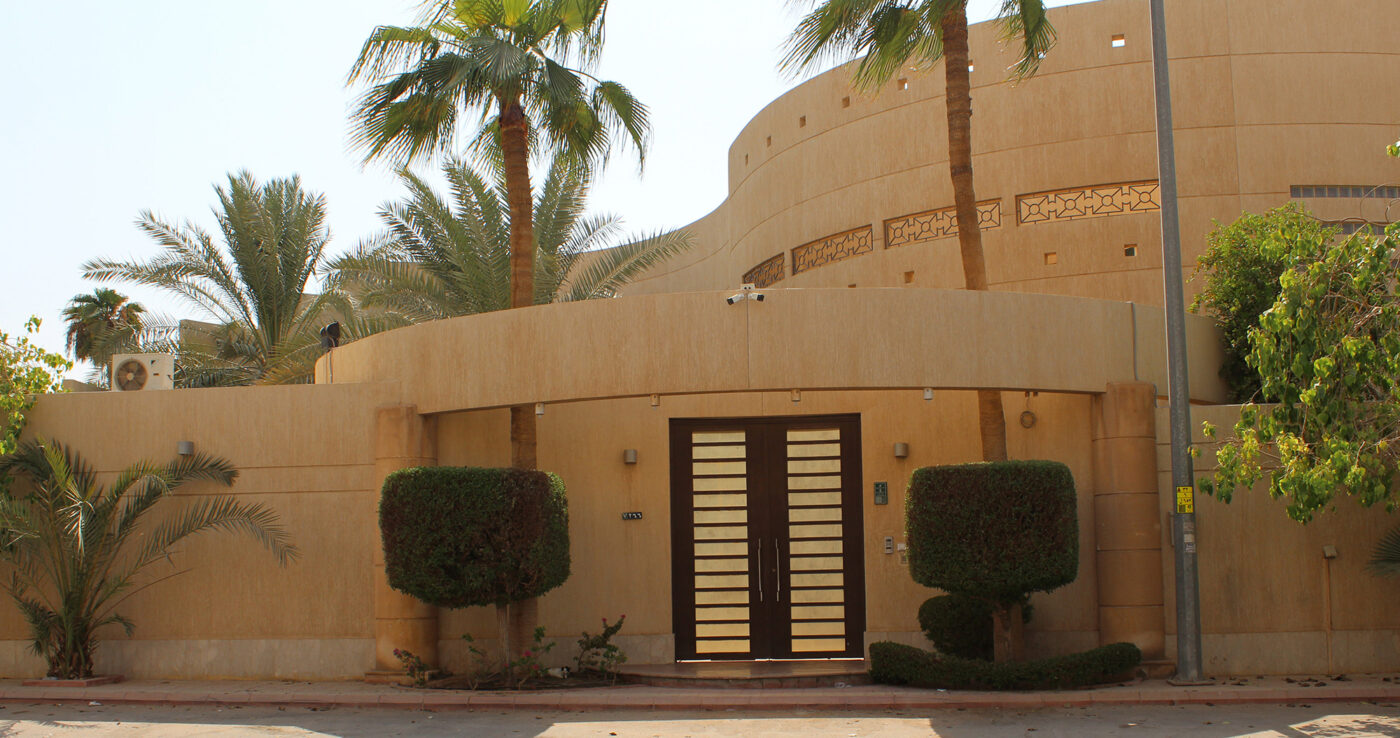 Street view of Villa Al Hamra.